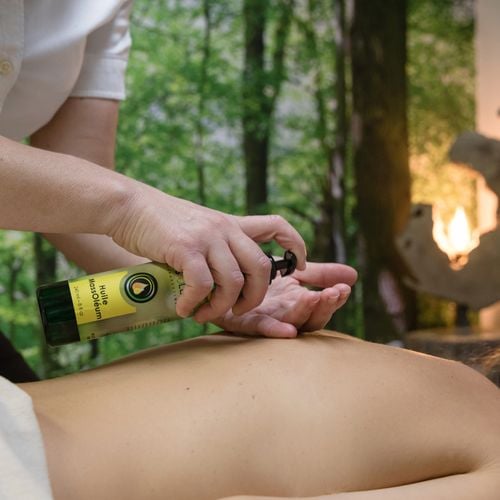 Sign up for our newsletter and get a 10% off promo code for your next order!
Would you like to go there to try our massage products? Here are the places offering the resale of our massage and body care oils, gels and creams.

Many also offer our products in bulk to fill your bottles. Our ecological solution.
Boutiques
480 Boulevard des Laurentides, Laval, Quebec H7G 2V1
Bulk available
Montréal: 6380 Av. Papineau, Montréal Québec H2G 2W9
Laval: 2190 boul. Le Corbusier, Laval Québec H7S 2C9
Bulk available
4629 rue Louis-B. Mayer , Québec H7P 6G5
1075 Montée Masson, Mascouche (Quebec) J7K 2M1
Bulk available
146 Avenue St-Charles, Vaudreuil-Dorion, Québec J7V 2K8
Bulk available
5500 rue Rodrigue suite 130, Terrebonne, J7M 2C1
Bulk available
879 rue St-Pierre, Vieux-Terrebonne, Québec J6W 1E6
3255 4e Av, Rawdon, Québec J0K 1S0
Bulk available
190 Boulevard Saint-Elzéar O, Laval, QC H7L 3N3
Clinics and SPA
930 Boulevard des Laurentides, Piedmont, QC J0R 1K0
4200 Rue Forest Hill, Rawdon, QC J0K 1S0
310 Rue Saint-Hubert, Granby, Quebec J2G 5N3
Bulk available
1421 rue principale, Saint-Côme (Québec), J0K 2B0
450 883-0335
Massotherapy schools
6661, des Écores, Montréal Québec, H2G 2J8
Bulk available
534 Rue Saint Thomas, Joliette, Québec J6E 3R4
Bulk available