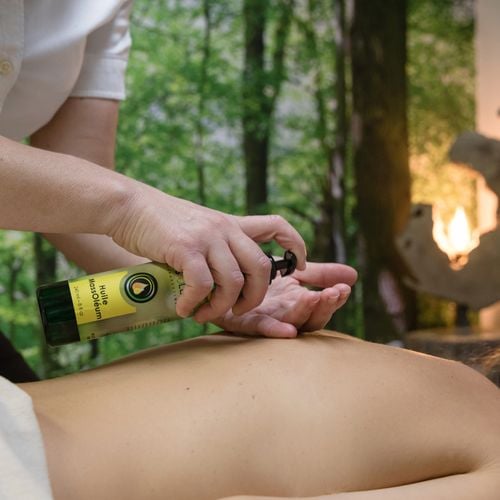 Sign up for our newsletter and get a 10% off promo code for your next order!
Mindfulness of your massage therapy products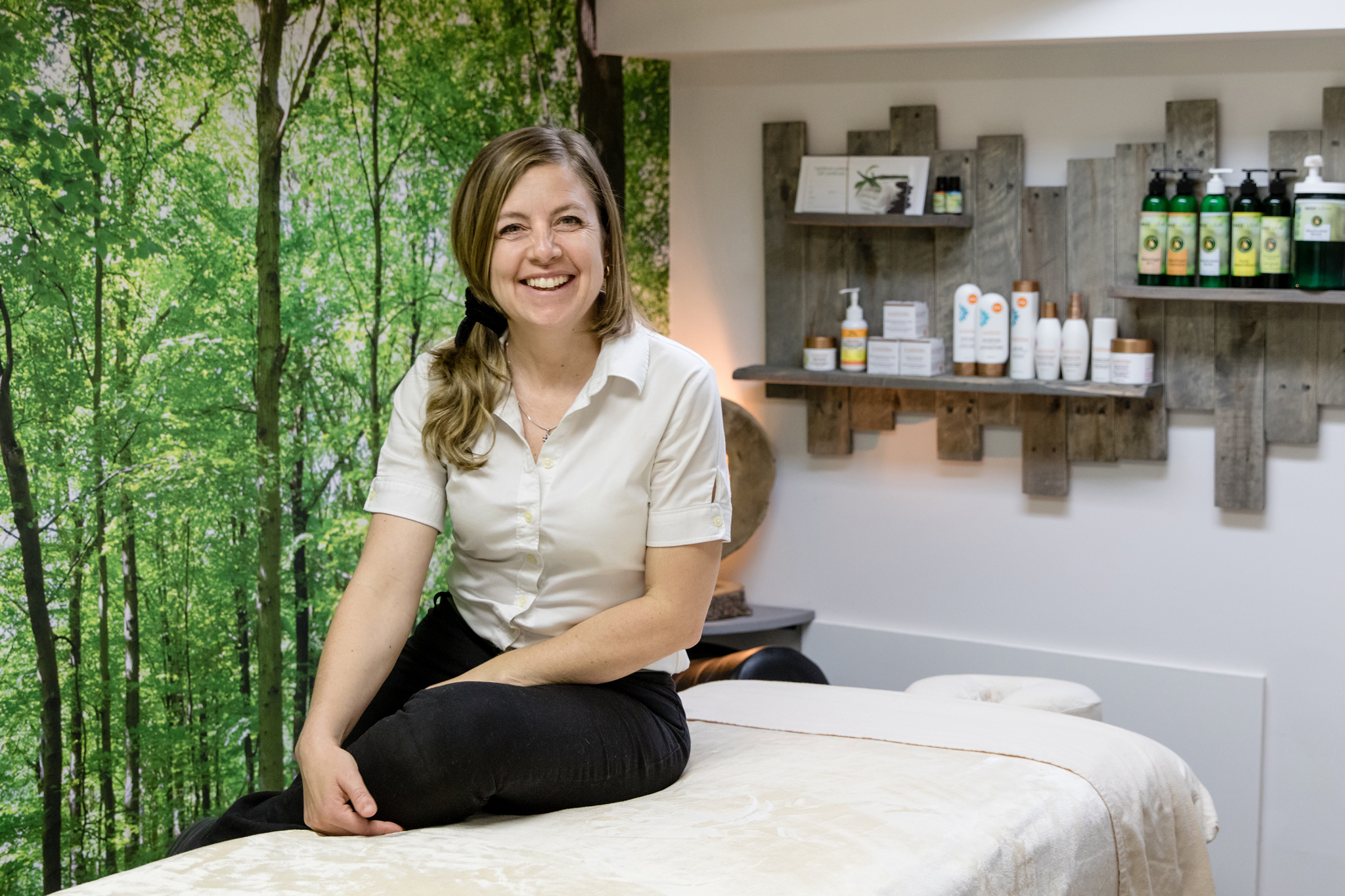 Mindfulness of your massage therapy products!
In my opinion, massage products are the forgotten ones in the cosmetics family. Beauticians or hairdressers choose top quality products for their clients. Now massage therapists too.
My name is Julie Quevillon, I have been a massage therapist since 1995. It took me a while to become aware of the products I was using. After a few years, I was caught with cracks and dermatitis on my hands. As a result of research, I also discovered that I was not alone. My conscience was touched at that time and I worked hard on the subject. MassOléum was created to meet my own needs as a work and health tool. I started looking for herbalists and cosmetic chemists to create a line of high-end products that would encompass all the important and overlooked aspects of what's on the market today. This would involve investments of time as well as management of all kinds. I teamed up with Catherine Clark (client), medical laboratory technologist, with more than 24 years of experience, who also wanted to have a large-scale project to meet her own needs for hypersensitive and fragile skin . We are very complementary, she is the rigor and I the ardor. I am passionate about all that is plants, natural care and formulation of potions. I have had a passion for the profession of massage therapist since I started. It is an important profession in the treatment of ailments as well as well being. After 25 years in massage therapy, I was thinking of a career continuation while continuing my mission of taking care of others.
Massage therapy is a very physical job that requires a lot of energy.
Taking care of my fellow men who are so generous and who give themselves body and soul in their work is indicated in my deep values. Being fully aware of our massage therapy products encompasses several aspects and especially our health. Often a massage therapist can do 2 to 7 massages per day. If 60% of everything we apply to our skin is absorbed and ends up in our system, it is important to choose your products carefully. Reading the labels to know and understand what our products contain is more important than we think. Intolerances and allergies to preservatives or petroleum-based silicone can develop after a few months or years of use. In some products there are solvents so that the product dissolves in the wash and avoids staining the sheets, I was amazed to know that! Our formulas are dosed to use less, remain stable at temperature changes and keep very long naturally. Skin types require a variety of products. Even massage techniques and methods can demand precision products. Our oils are excellent for very dry and elastic skin, our gels are perfect for normal skin, Swedish and sports techniques. Our cream is used for the face, extremities and as a support for oils and gels in the case of heavy hair growth. These are tools that offer a precise touch, they are used in synergy and their glide evolves over the massage. I advise massage therapists to use neutral products. Essential oils or muscle balms should be used moderately or at the end of treatment to avoid repeated absorption of the more invasive ingredients.
Have you asked your customers if they were satisfied with your massage products?
I don't think anyone dares to talk about it because in fact people get used to this annoyance after a treatment. I realized that what spoils the well-being effect of massage is when you put on your clothes, your glue and we only think of going to take a shower as soon as possible instead of feeling the benefits of massage. I did a lot more research on the subject to innovate and enhance the overall customer experience. Often the professional massage products used are not well dosed and we have to add more because it becomes sticky or too absorbed. The formulas at MassOléum have been tested massage after massage to find out each ingredient and its effect in the formula and on the skin.
A zeal and a passion transmitted inside each bottle !!
Julie Quevillon,
Massotherapist and Founder MassOléum