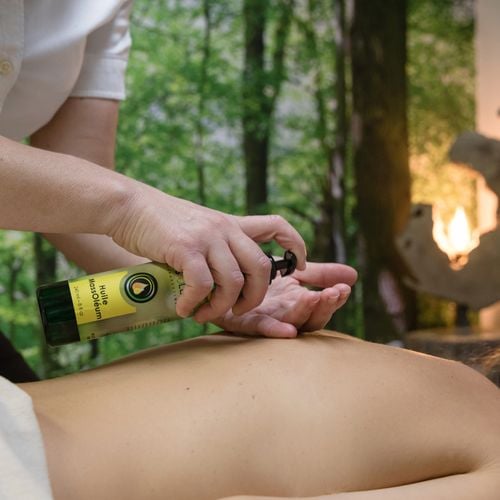 Sign up for our newsletter and get a 10% off promo code for your next order!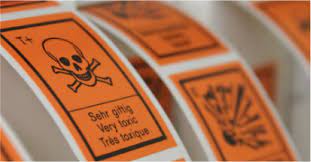 Main HARMFUL INGREDIENTS in your massage products to check
These ingredients are marked in the INCI list of ingredients (universal nomenclature) on your product label:
Phenoxyethanol = SOLVENT, especially present in products that say they do not stain the sheets
Dimethicone = SILICONE, for sliding
Parrafinum liquidum, petrolatum = MINERAL OIL, occlusive, clogs the pores of the skin
PEG = CARCINOGEN, Softness to creams, Emulsifier, humectant
Perfume, fragrance = PHTHALATES, carcinogens (ovaries and testes)
E320, BHA, BHT = CONSERVATIVE, carcinogenic
Here is the list of 14 INGREDIENTS TO AVOID IN COSMETICS
Unwelcome ingredients are found in our cosmetics. A little petroleum here, a little poisonous gas there ... Knowing the harmful ingredients is the basis when you want to use healthy and safe beauty products.
I will therefore focus on 14 ingredients found in conventional cosmetics, which should be avoided at all costs. The list is far from exhaustive ... If some dangerous ingredients have been removed by the authorities concerned ... There are still dozens of others that are just as harmful to our health, and to our planet. It's unfortunate, but it costs less!
Glycol ethers
Solvents, sometimes used as perfumes. Very irritating to the skin and allergens. They are endocrine disruptors, they cause reproductive problems in humans and are suspected of being carcinogenic ...
INCI: phenoxyethanol, Phenoxytol.
Mineral oils
Very harmful, form an occlusive film on the skin. Substances from petrochemicals.
INCI: Paraffinum liquidum, Mineral Oil, Cera Microcristallina, Petrolatum ...
Silicone oils and waxes
Brings softness and a "smooth" and "slippery" effect to hair and skin. Used especially in shampoos and foundations. Catastrophic ecological balance.
INCI: Dimethicone, Amodimethicone, Cyclohexasiloxane, Cetyl dimethicone copolyol, Phenyl trimethicone, Stearyl dimethicone… Endings in -one, -ane.
Parabens
Preservatives: allergens, endocrine disruptors, potentially carcinogenic (especially breast cancer).
INCI: Butylparaben, Methylparaben, Ethylparaben, Propylparaben, E214 to E219, propyl parahydroxybenzoate, methyl parahydroxybenzoate.
PEG
Surfactants, emulsifiers or humectants. Bring softness and more or less consistency to creams. Obtained from chemical processes using toxic gases. Suspected of being carcinogenic (breast cancer).
INCI: Polyethylene glycol (PEG), Polypropylene Glycol (PPG), PEG-6, PEG-8, PEG-40, PEG-100…
Phthalates
Hidden in cosmetics, they appear under the name: Parfum or Fragrance. It's a mixture of chemicals. Endocrine disruptors, suspected carcinogens (breast and testicular cancer).
INCI: termination in -Phtalate, Diisodecylphtalate, Parfum, Fragrance.
BHA and BHT
Antioxidant and preservative used in moisturizers and lipsticks. Endocrine disruptor, carcinogen.
INCI: E320.
Aluminum salts
Antiperspirants, used in deodorants but also in toothpaste (and even in certain medicines). Carcinogenic, they would also have harmful effects on the nervous system in the long term.
INCI: Aluminum.
Sulphates - SLS and ALS
Foaming agents, surfactants, emulsifiers used in shower gels, shampoos and toothpastes. Irritating and drying, very aggressive for the skin. Endocrine disruptors, suspected carcinogens (breast cancer).
INCI: Sodium Laureth Sulfate, Sodium Lauryl Sulfate, Ammonium Lauryl Sulfate.
Triclosan
Conservative. It is mainly found in anti-acne products, toothpaste but it is very widespread ... It is very irritating to the skin. It makes you more resistant to antibiotics ... It is an endocrine disruptor and it is carcinogenic. Catastrophic ecological balance.
INCI: Triclosan, TCL, Trichlorine, Cloxifenolum, Lexol 300, Aquasept, Irgasan, Gamophen, DP300, Diphenyl hydroxyl ether.
Alkylphenols
Emulsifying agents. Suspected of having an impact on fertility and on the fetus, endocrine disruptor, DNA damage and potentially carcinogenic.
Note: nonylphenol, the most dangerous is a substance used in spermicides.
INCI: Nonylphenol, Nonoxynol, Octylphenol, Propylphenol ...
DEA
Acidity corrector. Carcinogen.
INCI: Cocamide DEA, Lauramide DEA.
Formaldehyde liberators
Conservative. Irritating and allergenic. Formaldehyde is a recognized carcinogen.
INCI: DMDM hydantoin, Diazolidinyl urea, Imidazolidinyl urea, Methenamine and Quaternium-15.
Endocrine disruptor: molecule that mimics, blocks or modifies the action of a hormone and disrupts the normal functioning of an organism.
The main endocrine glands are: hypothalamus, pituitary,